Buy and Sell in and around Rossendale Powered by
3 X BUDGIES IN LARGE CAGE ON CASTORS
in Roughlee,, Lancashire
Advertised by SUE, a Preloved member since September 2009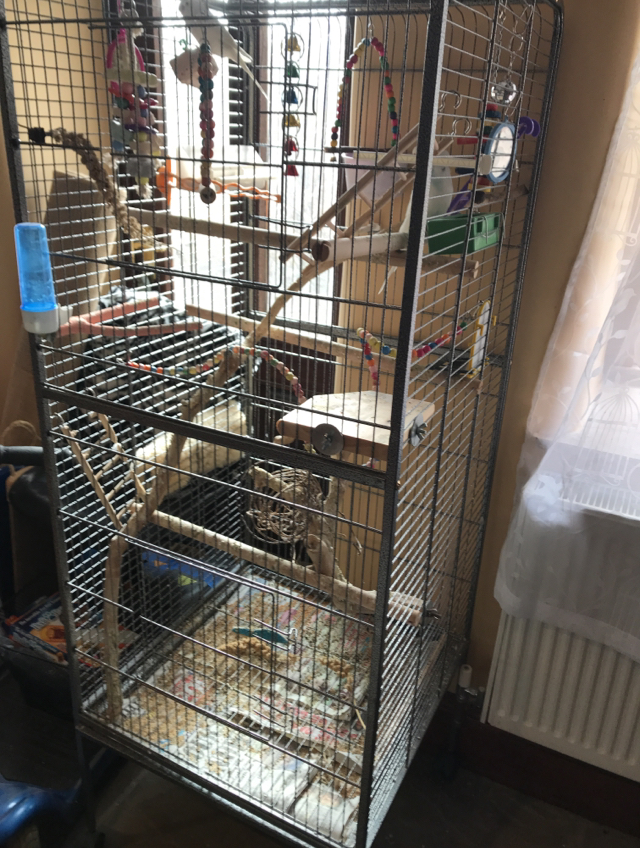 Advert

Details
Item

Price

£75

Breed

Budgies 2 x Female & 1 x Male

Sex

Female

CITES Article 10

No - this species does not require an Article 10 certificate

Current Age

13 months
Advert

Description

2 FEMALE BUDGIES & 1 MALE BUDGIE
ALL 3 ARE JUST OVER 1YEAR OLD
THEY COME WITH A LARGE CAGE ON CASTORS & INCLUDE TOYS,FEED DISHES,NEST BOX, SWING & MIRROR THE CAGE IS JUST OVER A YEAR OLD & WAS BOUGHT NEW ALONG WITH ALL THE CONTENTS. THE BIRDS ALONE COST ME £35 THE CAGE COST ME JUST SHORT OF £100 . SO I AM ASKING £75 FOR THE LOT WHICH I THINK IS A VERY REASONABLE PRICE.
CONTACT ME ANYTIME AT ALL
THANKS SUE.